Gifts from Goto
Treasure Islands Blessed with Seafood: Nagasaki-Goto
Direct shipment of seafood taken straight from the sea to our shop.
This is why you will get delicious fish at Roku Group.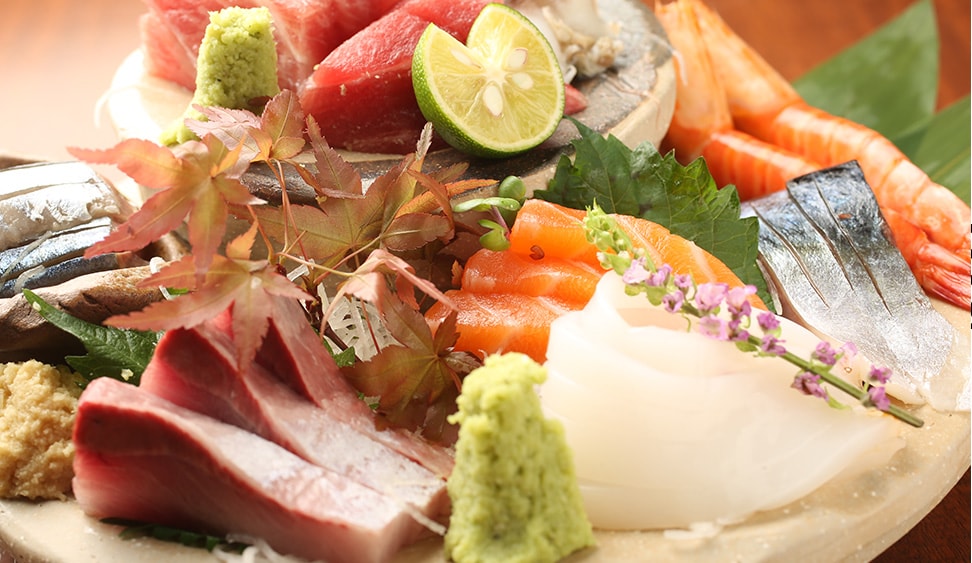 SEASONAL FISH CAUGHT IN GOTO
Seasonal fish caught at Goto,
just for you
Point

01

The westernmost end of Kyushu 100km west of Nagasaki. The Goto Islands with the islands of the Saikai National Park, said to have the most beautiful beaches of Japan. Untouched natural clear seas form a habitat for a wide variety of fish. The Tsushima Current divides from the Kuroshio Current at southwestern Kyushu flowing past the Goto Islands to Tsushima. Many various fish swim on the current bringing the blessing of the seas. Beautiful fish can be caught at the Goto Islands graced by these natural conditions.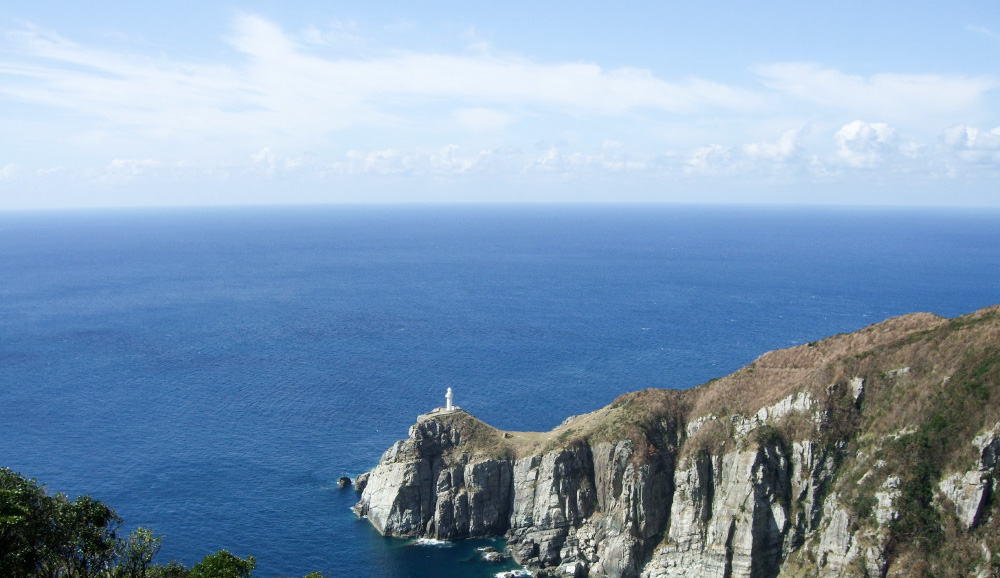 GOTO ISLANDS ISLAND
Fish from the Untouched
Nature of the Goto Islands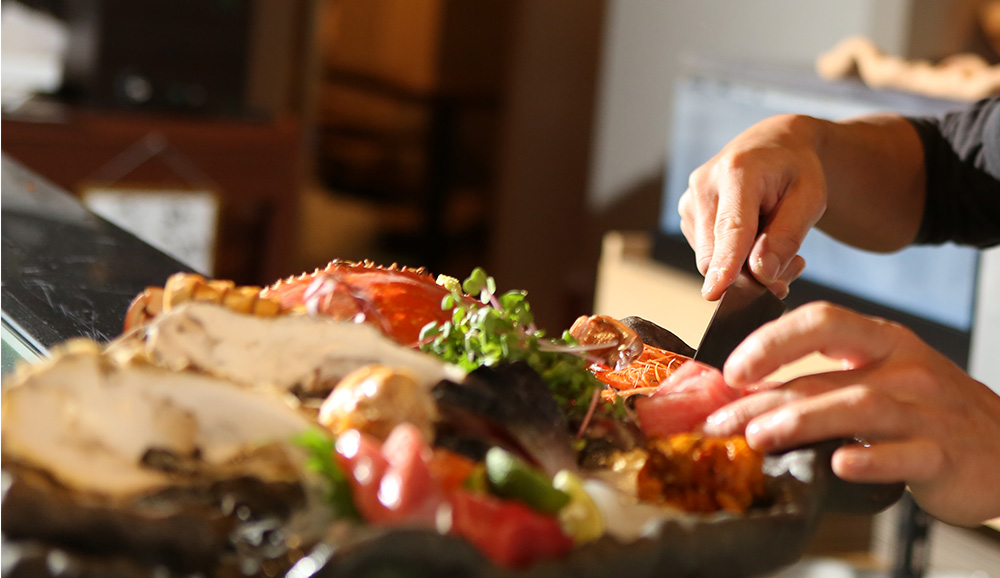 Point

02

We take care in the way the fish is sliced to maximize the flavors. The point is to rapidly prepare the ingredients since the life of the cooking is in the dexterity of the chef. Our staff has a passion to provide our customers with the best fish possible.
COOKING METHOD
Carefully cut fish makes a difference
in the flavor
Point

03

A variety of fish can be tasted from the Goto Islands as the seasons change. For example, the striped jack. This premium fish known as the most delicious of the jackfish. The rough waters of the Genkai Sea make for a strong, lean flesh full of flavor found in no other way. The months of December and January bring the white-fleshed arakabu rockfish with it's subtle elegant flavors. The fish of each season are sent directly from the Goto Islands to your plate at the Roku Group.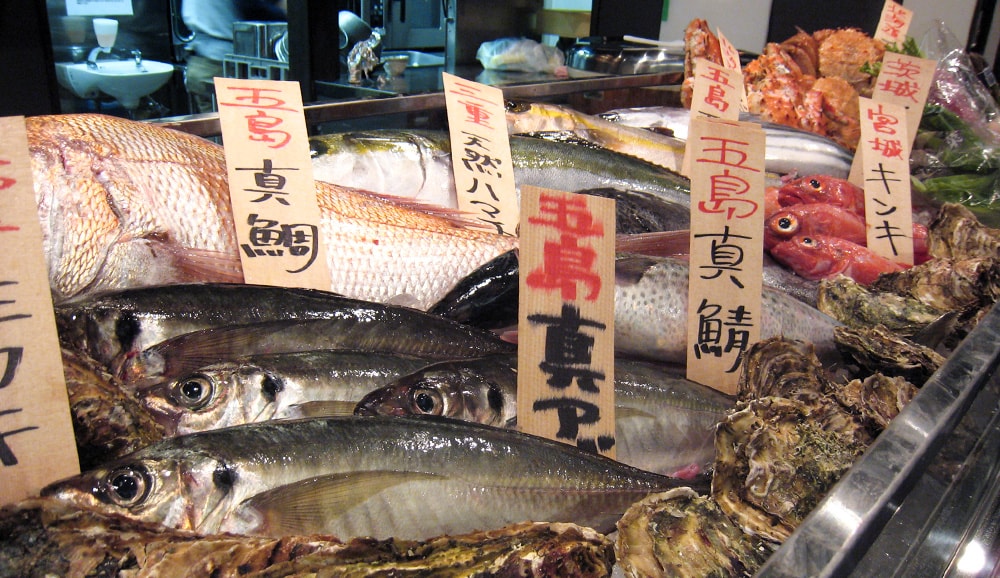 Come whatever the situation
With my colleagues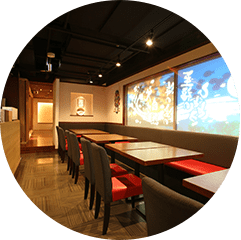 Gather your friends, colleagues or for a girls night out. The Roku Group has locations suitable for large banquets as well. Choose from all you can drink or banquet course meal menus. Our Roku Group cuisine and wide selection of drinks is sure to satisfy.
With important people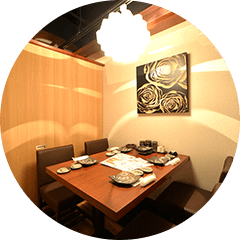 Gather in private rooms for use by 4 to 7 in each of our locations. Take time as a couple or with family, on dates or hosting customers. Our delicious drinks and varied foods make for a moment you'll remember.
In one person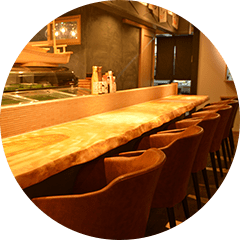 Counter seats are available for those that want some quality time for yourself. On your way home from work or spontaneously on a day off, why not stop by for a drink? Enjoy uninterrupted freedom to take your time with selected beverages and the freshest fish.